COVID-19 public vaccine recommences
The second phase of the vaccine roll-out programme was launched Tuesday, with four public vaccine centers opening their doors to the general public for free COVID-19 AstraZeneca vaccines. 
The public vaccination programme is said to be the most significant public health response in the fight against COVID-19.  Since the start of the vaccination programme, approximately twenty-seven thousand and thirty-two people have received their first shot of AstraZeneca vaccine, with another five hundred and fifty-four people vaccinated on the first day of phase two. 
These five hundred and fifty-four people who received their first shot on Tuesday represented individuals from all walks of life. According to vaccine site managers, "Tuesday's exercise is reminiscent of what we experienced during the initial vaccine process last month, persons turned up slowly; however, we expect more persons in the coming days as they become aware of what's taking place."
The site managers went on to explain that there are no priority days and no one will be turned back. "Anyone who can take the vaccine, who wants the vaccine, can come and get the vaccine," they declared.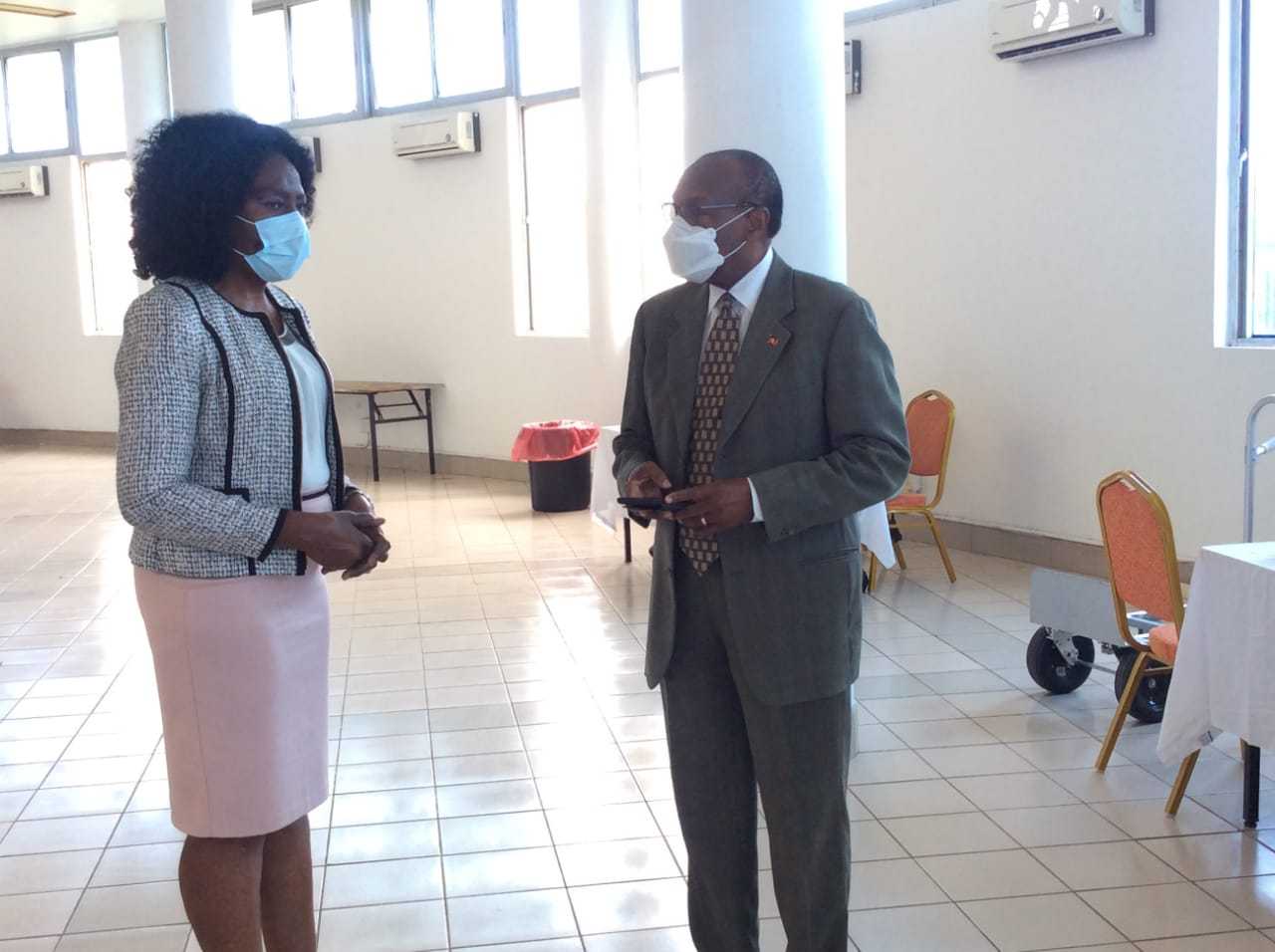 According to the Ministry of Health, "The public is encouraged to actively participate in phase two of the COVID-19 vaccination programme to create herd immunity, whereby the majority of the population is protected from becoming seriously ill from COVID-19.  With herd immunity, it is expected that the country will return to some degree of normality, which will include the facilitation of economic, social and cultural activities and the ease of travel."
With international pressure mounting on the necessity of the COVID-19 vaccine for social and economic normality, more and more countries are looking at ways to encourage their citizens to vaccinate. 
Some leisure travel and cruise lines have already hinted at mandatory vaccination for clients and destinations amidst the crushing blow from the COVID pandemic. 
According to Forbes news, "Most cruises require a vaccine. It appears that the cruise industry will be the first travel sector to make vaccines mandatory for all crew and guests. Each cruise line is setting its own policy. No government laws require a vaccination. These smaller American cruise lines require a vaccine once cruising resumes: American Cruise Lines, American Steamboat Co and UnCruise Adventures"
Forbes news continued to state that for now, airlines do not require a vaccine card. However, "In November 2020, Qantas said they would eventually require international flyers to be fully vaccinated to board the plane."
To date, in Antigua and Barbuda there has been no national mandatory vaccine policy, although both the private and public sector have heavily laid support for it as "the way back to normality." 
Internationally, however, it has been reported that a court has laid the framework for possible mandatory polices. According to EURO News, "Delays in deliveries, production bottlenecks, exports control, vaccine hesitancy and public feuds with pharmaceutical companies have muddled the first months of Europe's vaccination campaign against COVID-19. The European Court of Human Rights (ECHR) ruled last week that compulsory vaccination can be considered 'necessary in a democratic society.' The court, which is based in Strasbourg, is the final interpreter of the European Convention on Human Rights and its jurisdiction covers all forty-seven member states of the Council of Europe."