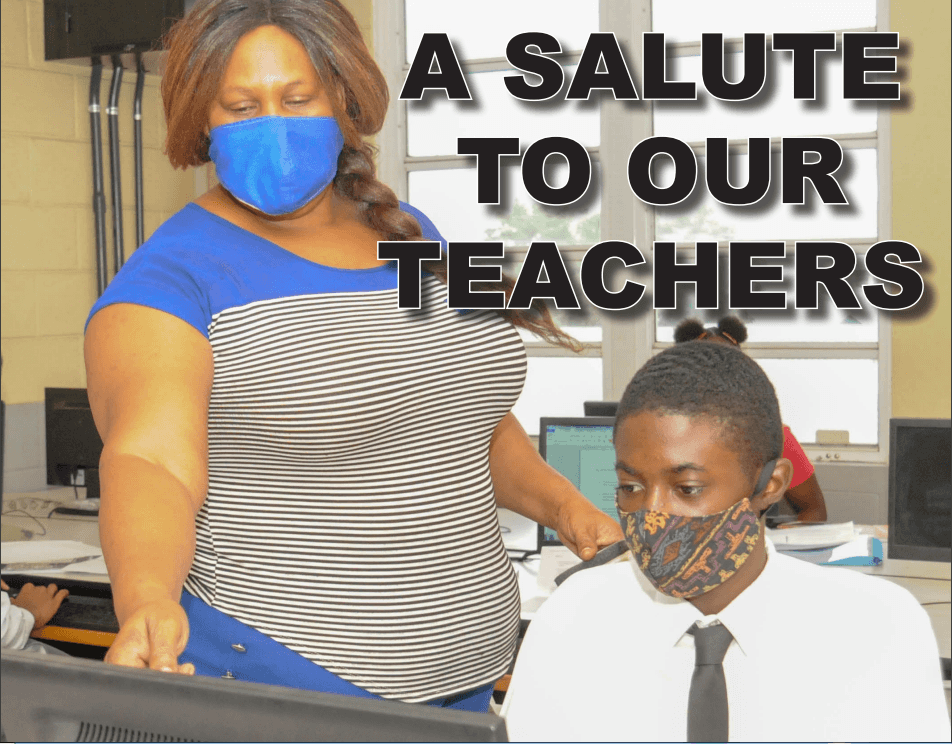 World Teachers' Day 2020 celebrates teachers under the theme "Teachers: Leading in  crisis, reimagining the future". Pointville Communications celebrates the teaching  profession, and we use this opportunity to acknowledge the work of educators who have stood with our students during the global COVID-19 crisis.
Many teachers have gone beyond the call of duty in their quest to 'leave no one behind'  and they continue to do so in tandem with the evolving policies of the Ministry of Education as our nation boldly navigated uncharted waters. Our teachers were already fully engaged with the education of our nation's youth. Many, in addition to their role as educators, have become counselors, transportation agents, providers of lunch and snacks and school suppliers.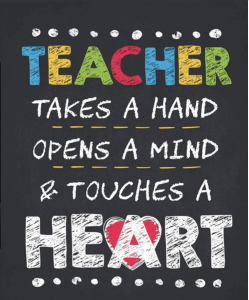 In some instances, teachers have become surrogate parents and safe havens to vulnerable children. These roles create an additional burden on teachers' fixed income, which they absorb sometimes to the detriment of their long-term financial health. The reality is however, that teachers' compensation packages, while subject to the limited resources of the public purse, are in need of alignment with their responsibilities.
Antigua and Barbuda is among a minority of countries across the globe which have returned to the physical classroom. Our nation's capacity to do this is due to the  commitment and dedication of our principals and teachers who are front and center in the bid to ensure that our children benefit from a quality education product. As part of daily regional and international updates, we see stories of school plants closing due to the continued spread of COVID-19 around the world.
Notwithstanding the real challenges facing our community, our teachers go about their daily tasks of educating our children all while many of us thwart their efforts and have become part of the problem of growing complacency and heightened risk associated with the disregard for COVID-19 health protocols. It is evident that the present blended
education platform will become part of the 'new normal'. To pull from the 2020 Teachers' Day theme, we must reimagine the future.
We know that there is definite work in progress in terms of the continuous review of the current policies guiding the delivery of education. We anticipate that there must be continued dialogue between all the stakeholders in the delivery of education and that teachers, who are at the center of reaching all education related targets, should be included in policy formulation.
Teachers' leadership is critical if we are to continue to reap successes in education and in our response to the global pandemic. Their leadership is critical if we are to realign our education needs to our future. Our teachers are pivotal in building resilience in our nation and charting the way forward. Naturally, teachers cannot do this alone. They require our support. Perhaps the most important means of support which must be given to them as
we grapple with the realities of a world plunged into both a health and economic crisis is our renewed commitment to observing the established safety protocols and becoming examples whom our children can emulate both inside and outside of the school  environment.
We need to join hands with our teachers and support our students on every level. Our support as parents, guardians, and with the spirit of the saying 'it takes a village to raise a child' guiding us, will further empower our educators and strengthen their capacity to deliver a quality education product. This will ensure that they are 'leading in crisis, reimagining the future'. We celebrate our teachers on this World Teachers Day 2020!