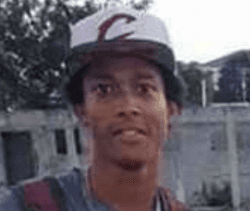 The Saturday afternoon barbershop murder that shook the nation has plunged a family into shock and despair and not for the first time. A dispute between 20-year old Aden Jean-Baptiste and his 16-year old brother, Kanye Jean-Baptiste over the use of a phone charger resulted in the younger brother allegedly using a sharp object to inflict a fatal wound to his brother's upper body. The incident happened at Don's Barber Shop and Salon located on Bishopgate Street.
Aden died on the spot in the presence of his grandfather, Donald Jean-Baptiste, and his uncle, Michael Jean-Baptiste. The brothers' grandfather and uncle intervened in the scuffle in an attempt to prevent it from escalating but their efforts were to no avail.
The incident has thrown the family into despair, just eight years after the boys' father, Andre Jean-Baptiste, died tragically in a motorcycle accident on the airport road. According to the boys' grandmother, Jean-Marie Jean-Baptiste, Manager of the Antigua Barbuda Labour Party's City West branch office, the boys who had a difficult time coming to grips
with the loss of their father, appeared to have misguidedly focused their anger and unresolved grief toward each other.
"I have tried taking them under my care for periods of time after the accident as I recognized that there was so much anger. I have provided my home as a safe haven when they wanted somewhere to stay. I just don't know what else we could have done," she
remarked. She is now worrying about the possible charges her grandson, who she described as being 'very remorseful over the incident' will now face. "I wonder if the court will grant him bail?" she pondered aloud.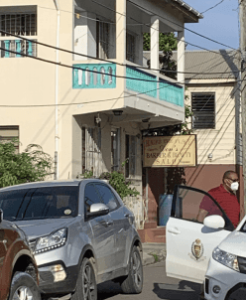 Mrs. Jean-Baptiste recounted going to the barbershop on Saturday to take some pills to her former husband only to learn when she arrived at the junction of Popeshead Street and Bishopgate Street that her younger grandson had taken the life of her older grandson and that the police were taking him into custody in connection with the death. Shortly after, the boys' mother, Rosina 'Rose' Jean-Baptiste arrived on the scene, visibly shaken and crying
uncontrollably. She was attended to by Emergency Medical Services, who were at the scene.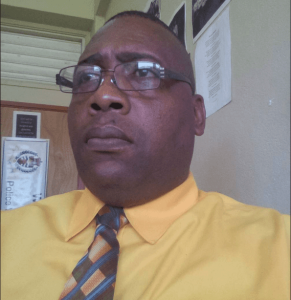 One counselor contacted by PointeXpress said this incident suggests that there is an urgent public need for accessible counseling services. "Counseling is a safe way for an individual to discuss what's on his/her mind in a safe environment. Families are sometimes crying out for help and while help is available through several government agencies, they may not be aware that it is available," the counselor noted. One of the drawbacks in seeking assistance from professionals has been the stigma faced by those who admit to seeking help. This need is not lost on the police as Public Relations Officer in the Royal Police Force of Antigua and Barbuda, Inspector Frankie Thomas, appealed to the public to find non-violent means of resolving disputes.
He pointed to two recent cases; one in Potters and another at McKinnons, in which deaths resulted from disputes within families. Meanwhile, the following report has been issued by the police. Police are continuing their investigations into the alleged homicide at Bishopgate Street that occured on Saturday 10th October,2020. The incident, which occurred at around 2:30pm, involved two brothers. It is reported that an argument ensued between the  siblings, which resulted in the 16-year-old brother arming himself with a sharp object which he allegedly used to inflict a stab wound to the upper body of his 20-year-old brother.
Dr. Clarefoster Beazer arrived on the scene and pronounced the 20-year-old victim dead around 4:35pm. The 16-year-old is in police custody and assisting with their investigations.